Welcome to Trident Swim and Tennis Club!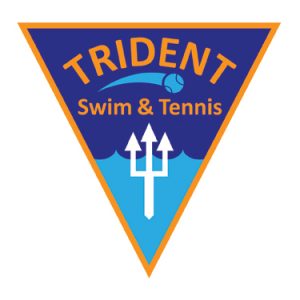 Event Calendar is Live
Looking for an event or practice date? Check out our new Event Calendar!
Swim Team Forms Now Available!
Head on over to our Swim Team page to view and download several important forms for the 2017 season!

Tennis Schedule and Pricing
Our 2017 Tennis schedule and prices have been posted Check it out!
Announcements
2017 Renewal Letter
The 2017 Welcome Back and Membership Renewal Letter is here! Please read!
2017 Sign Up & Online Payment Now Open
Our 2017 Sign Up and Online payment page are now available. To become a Trident Swim and Tennis Club member, please follow these two easy steps:
Visit signup.tridentswimtennis.com and fill out this years membership form.
Mail check for payment per instructions in the form or visit payment.tridentswimtennis.com and pay online via PayPal.
If there are any problems or questions, please contact membership@tridentswimtennis.com.
We Are On Facebook!
Be sure to "like" our newly launched Facebook page and follow all of the fun and updates we have in store for you this summer!
Tumbler Sale
This season, Trident Swim & Tennis Club is selling 16 oz. Tervis Tumblers with Lids! These are wonderful gifts and provide great advertising for our pool. Get yours today!
Pool and Patio Rental
Want to rent the pool and/or patio at Trident for a party? Please visit our activities section for more details.
Hours of Operation
Everyday during the summer season from 12PM to 9PM
No Glass!
Reminder: Because of the potential danger involved, glass of any type is NOT permitted at any time at Trident. Please adhere to this policy for the safety of everyone.