Mark Freeman
Head Coach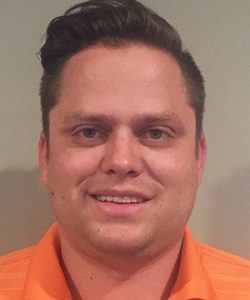 Mark began his swimming career in Richmond, Virginia, where he learned to swim at his neighborhood pool, much like Trident. After a few moves and a few years away from the sport, Mark ended up in Bethlehem, Pennsylvania where he swam for Freedom High School. After high school Mark attended Bloomsburg University on a partial scholarship, competed in the 100/200 back, and 200/400 IM. While at Bloomsburg Mark was able to compete at the PSAAC championship meet in all 4 of those events as well as the 200/400 Medley relays and the 800 Free relay. After college, Mark's degree brought him back to the Lehigh Valley where he started a teaching career. He got his coaching start at Dieruff High School from 2008- 2011. After a job transition Mark ended up as an Assistant Coach for Parkland High School as well as PAAC senior coach from 2011-2013. Coach Freeman currently teachers and coaches at Whitehall and is onto his second season coaching at Trident.
Colleen Daday
Assistant Coach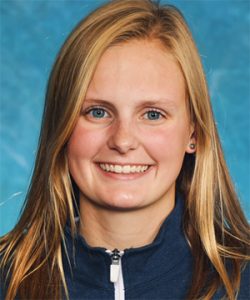 Colleen Daday is a rising sophomore at the University of Pittsburgh and a graduate of Central Catholic HS. Colleen is a member of the Division I Pitt swimming and diving team, specializing in distance freestyle events. As a freshman, Colleen was on the ACC squad, scoring for Pitt in the 1650 free. As a long time member of the Parkland Aquatic Club (PAAC) Colleen was a 2 time state medalist, District XI champion/record holder, Junior National and Winter Junior National Qualifier, Open Water National Qualifier and USA Swimming Scholastic All American. Colleen is a Trident Swim and Tennis Club record holder and is entering her 2nd year coaching for the team.
Swim
Ages: 13-14; 15 and up
Coach(s): Colleen Daday
Ages: 11-12
Coach(s): Daniel Bonge & Mahlon Reihman
Ages: 9-10
Coach(s): Elizabeth Fahrney & Mikey Brennan
Ages: 8 and under
Coach(s): Brooke Rodgers & Sarah Bobeck
Age: Pre Swim
Coach(s): Caroline Farney, Aidan Carey, & Charlie Withrow
Diving
Age: All Age Groups and Make-up practices
Coach(s): Aija Tighe
Looking for an event or practice date? Check out our Event Calendar!